Nancy Pickens, Functional Nutrition Practitioner in Toledo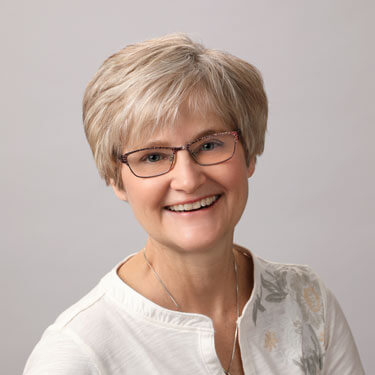 Nancy Pickens (RN,MS) understands what it's like to be the mother of a family going through chronic health problems. She suffered with asthma and sinus problems herself for many years. She also had to learn how to prepare meals for her two sons – one severely allergic to corn and the other with celiac disease.
So when you come to A Balanced Approach Nutrition worn out and discouraged, Nancy gets it. She takes the time to listen. She says the best part of being a functional nutritionist is seeing lives change without the need for medication.
I'm inspired when I see people make a commitment to their health, and regain their lives.
In her practice, she understands that no two patients are alike and aims to treat you as a unique person, instead of just another number. She'll delve deep to determine exactly what your body needs, what it's missing and what you can do to feel better, naturally, with the help of proper nutritional support.
Education and Training
Nancy has a background in nursing with a focus on gastrointestinal issues.
Nancy graduated from the University of Michigan, Summa Cum Laude, with a bachelor of science in nursing in 1981. Most of her nursing career focused on helping individuals with inflammatory bowel disease, wound healing and managing incontinence, being board certified in this specialty for over 25 years. She still practiced as a consultant in this field until 2018, when she then decided to fully focus on her nutrition practice. Nancy also served as a member of the integrative medicine committee for 6 years during her employment as an RN.
In 2009, she earned her Master's degree in Human Nutrition from the University of Bridgeport. Since then she has been passionate about helping people through nutritional counseling. There's nothing she loves more than diving in with a new patient to figure out how she can help them reach their goals in wellness and nutrition.
NUTRITIONAL COUNSELING »
Living In Optimal Health
Nancy lives a vibrant life and wishes the same for her clients! You might find her at the gym, visiting the farmer's market, at church, or in her art studio. Above all, she loves spending time with her family.
What would you be doing if you weren't dealing with pain or illness? Contact our office and start regaining your life! Nancy would love to help you!

Nancy Pickens | (419) 902-0313